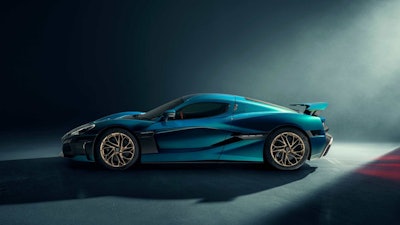 Rimac Group
EV supercar maker Rimac Group has just raised $536.6 million to scale up to meet the demand for batteries and other systems to help the automotive industry go electric.
Rimac Group, which oversees the manufacture of supercars like the Bugatti Chiron and the upcoming $2.4 million Nevera hypercar, plans to use the capital to build out the engineering and manufacturing capabilities of its subsidiary, Rimac Technology.
Rimac Technology will produce tens of thousands of components annually, with products ranging from hybrid and full-electric battery systems to full rolling chassis. The company has already attracted several automaker clients like Ferrari, Jaguar, Mercedes-Benz, Porsche, Hyundai and Renault.