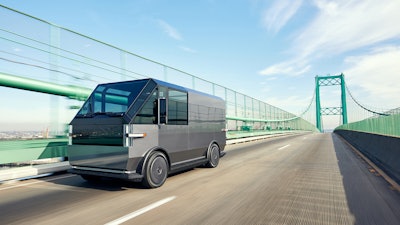 Canoo
Canoo, an electric vehicle startup, issued its latest earnings report along with a dire warning about its potential to bring its EVs to market.
In a regulatory filing, the company offered up some forward-looking statements voicing "substantial concerns" about its ability to continue operations.
"Our business plans require a significant amount of capital. If we are unable to obtain sufficient funding or do not have access to capital, we will be unable to execute our business plans and could be required to terminate or significantly curtail our operations and our prospects, financial condition and results of operations could be materially adversely affected," the company wrote in a regulatory filing.
Canoo toplined its earnings release with assurances of another $600 million still available in funding but the company's results still show cash being burned at a rapid rate.
The company reported a net loss of $125.4 million for the three months of 2022, compared to net loss of $15.2 million for the same period of 2021. Adjusted EBITDA losses totaled $117.4 million for the previous quarter, compared to a loss of $49.8 million.
"We have been clear about our philosophy of raising capital judiciously and will continue with this disciplined approach," said Tony Aquila, Investor, Chairman and CEO at Canoo, in a statement. "We have more than $600 million in accessible capital to support Start of Production (SOP). As operators and investors, we have significant experience raising capital in challenging markets – and the best way to raise capital is to achieve your goals. We will continue to raise when needed, bridge to milestones and be in a position to take advantage of improving market conditions. We are focused on long term value creation for our customers and shareholders."