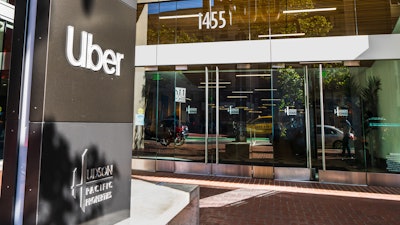 iStock
Ridesharing giant Uber on Thursday announced its acquisition of an Atlanta software company that serves public transit agencies.
The deal for Routematch, company officials said, aims to develop new technologies that improve public transportation systems, particularly amid challenges that "simply did not exist when fixed-route services and systems were created decades ago."
"We believe that inclusive transportation software can help transit agencies deliver more value for riders, businesses and communities," Uber Transit chief David Reich and Routematch CEO Pepper Harward wrote in a blog post. 
Routematch provides software for hundreds of agencies worldwide, including technologies for route tools, trip planning, payment systems and paratransit services. Uber said its on-demand capabilities would bolster Routematch's services and deepen its own ties to public transit that began five years ago.
"Public transportation will always be a vital artery that connects people to their cities and towns," the executives wrote.
Terms of the deal were not disclosed.