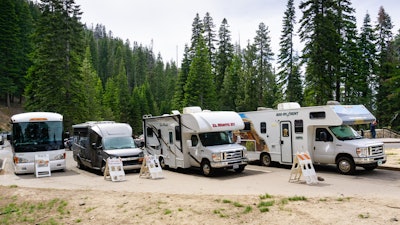 iStock
With production shuttered due to the pandemic, Wall Street was expecting some dire results from the RV company Thor Industries.
As it turns out, being locked in has a lot of people thinking about hitting the road.
Not only did Thor avoid losses as most industry analysts had expected, it posted sales of $1.68 billion. Profit and revenues fell sharply, but shares rose sharply on the performance Monday.
"Despite this being one of the most unusual quarters I have ever experienced, I am pleased to report that we were profitable and generated positive net cash from operations, said CEO Bob Martin.
Martin also said people are buying RVs as a second office.