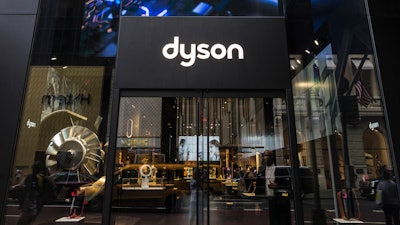 iStock
The founder of Dyson claims that the British maker of vacuums and hair care products built an electric SUV with a range of 600 miles before pulling the plug on the project last year.
James Dyson, the company's billionaire chief engineer, provided a look at the prototype vehicle as part of an interview with the Sunday Times Magazine, CNET reports.
Sir James Dyson, Britain's richest man, spent £500m developing an electric car to rival Tesla's. Then he scrapped it before the first prototype took to the road. He tells John Arlidge why https://t.co/mIVmVFnN6D

— The Sunday Times Magazine (@TheSTMagazine) May 17, 2020
The vehicle would have weighed nearly three tons, but with dramatically improved range due to a solid-state battery and two electric motors. The company said it would be capable of going zero to 62 miles per hour in 4.8 seconds, with 536 total horsepower and a top speed of 125 mph.
Dyson said he poured more than $600 million into the secretive project — including the acquisition of a Michigan battery technology company, the hiring of hundreds of engineers and the planned construction of testing facilities in the U.K. and a factory in Singapore — before announcing the company would abandon the project last October.
Dyson wrote at the time that the project would not be commercially viable and that efforts to find a buyer for it were unsuccessful. He told the Times that the vehicle would need to sell for $150,000 just to break even on each one.
The company's battery technology efforts, however, would continue, and the company is also working on vehicle sensors, CNET noted.