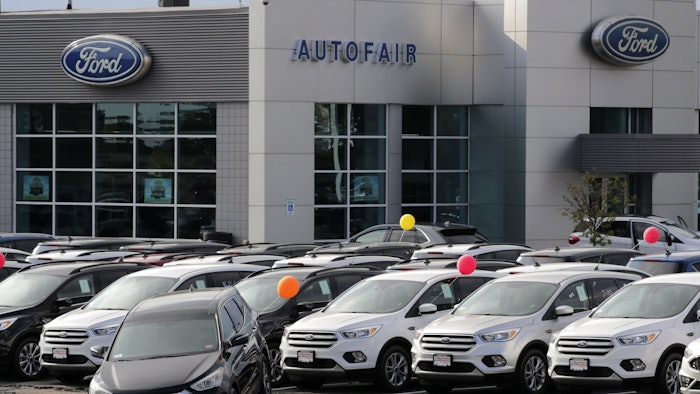 AP Photo/Charles Krupa, File
Most of the North American auto industry remains shut down amid a nationwide effort to curb the outbreak of coronavirus cases.
But when the factories return to normal, a new report suggests a sharp contraction in demand for vehicles will be waiting.
The analysis by consulting firm IHS Markit projected that global auto sales would decline by more than 12% this year, while the U.S. auto industry would see a sales drop of more than 15% — well beyond what other analysts anticipated just days or weeks ago.
The forecast called the pandemic — and the economic slowdown resulting from the measures to contain it — the biggest threat to the global auto industry in "many years." The report noted that auto sales dropped by 8% during the Great Recession, during which two of the three major Detroit automakers declared bankruptcy.
"The global auto industry is expected to witness an unprecedented and almost instant stalling of demand in 2020," IHS Markit auto industry analyst Colin Couchman wrote.
Virtually every region worldwide likely faces disruptions in demand this year, but the forecast particularly downgraded the Greater China, Europe and North America regions. In the U.S., IHS Markit expects a 15.3% drop in sales amid expectations that monetary and fiscal policies would probably be "not enough to save the auto market from a looming demand slump."
The new global forecast is 10 million units below the firm's January forecast, when, Couchman noted, the industry already faced pressure after years of growth.