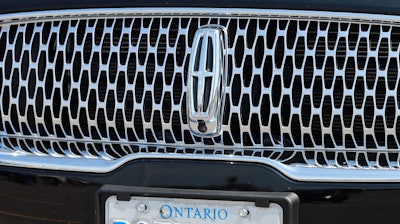 iStock
Nine months after Ford became a minority partner in electric truck startup Rivian, the companies announced plans to develop an electric Lincoln SUV based on Rivian's vehicle architecture.

The to-be-named Lincoln vehicle — the fifth new SUV rolled out by the brand in the past three years — will be the first all-electric offering from Ford's luxury division.

The companies first disclosed plans to jointly develop a Ford vehicle based on Rivian's flexible "skateboard chassis" — which incorporates the motors, suspension, battery management system, hydraulic roll controls and thermal systems — when Ford announced its $500 million investment in Rivian last spring.

"This vehicle will take 'quiet flight' to a new place: zero emissions, effortless performance and connected and intuitive technology," Lincoln president Joy Falotico said in a statement. "It's going to be stunning."

The companies did not indicate where the new SUV will be produced. Rivian purchased a former Mitsubishi assembly plant in central Illinois, where it will make thousands of electric delivery vehicles for fellow stakeholder Amazon.

Ford also said in the announcement that it would end production of its MKZ sedan — the latest in a long line automakers embracing more profitable, better-selling SUVs at the expense of cars. The Hermosillo assembly plant in Mexico, currently home to the MKZ, will transition to Ford vehicles.