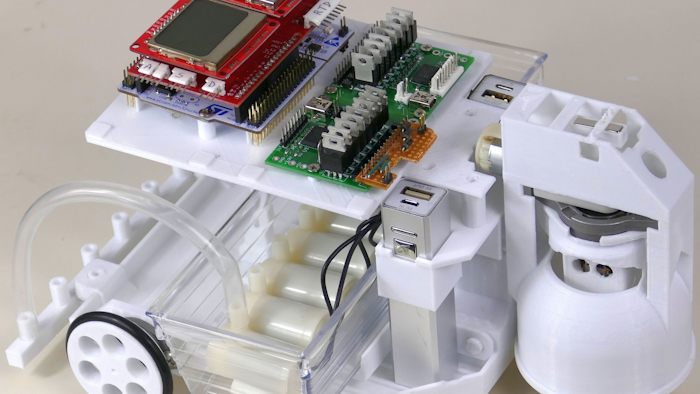 Douglas Wong/Premier Farnell Ltd.
A small, autonomous vehicle that draws as it drives received the grand prize in a design contest held by electronics distributor Premier Farnell.

The element14 Community "Sixth Sense" Design Challenge asked engineers to create a small autonomous or remotely operated vehicle using products from STMicroelectronics and TE Connectivity.

Douglas Wong of Canada took top honors for his "GraffitiBot," which is able to print graphics as it travels and, ultimately, create a liquid canvas drawing.

The runner-up prize went to U.K. engineer Rod Bell, whose robot could haul away sand, gravel or other heavy materials from construction sites.

The winners received 3D printers from Lulzbot.

Premier Farnell officials noted that each participant disclosed their building processes and coding to allow others to undertake similar projects.