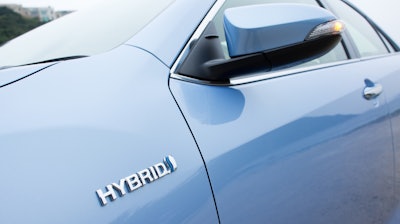 iStock
Toyota plans to make thousands of its patents related to electric vehicle systems available for use by other manufacturers free-of-charge.

The Japanese automaker announced Wednesday that it would add more than 18,000 patents and patent-pending technologies to the 5,680 fuel cell electric vehicle patents offered without royalties since 2015.

Company officials said the nearly 24,000 royalty-free patents would promote broader deployment of electrified vehicles and help governments meet climate goals. Executive Vice President Shigeki Terashi said "now is the time for cooperation" in order to make development of the electric vehicle market a priority.

"If the number of electrified vehicles accelerates significantly in the next 10 years, they will become standard, and we hope to play a role in supporting that process," Terashi said in a statement.

The company also said in the announcement that it would offer, for a fee, technical support to vehicle manufacturers that use the company's motors, batteries, components and other electrification technologies.

The new royalty-free patents include 7,550 technologies related to system controls, 2,590 electric motor patents, 2,200 charger patents, 2,020 PCU patents, 1,320 engine transaxle patents and an additional 2,380 fuel cell patents.

The grants are available immediately to licensees that agree to terms with Toyota. The company said they will last through 2030.