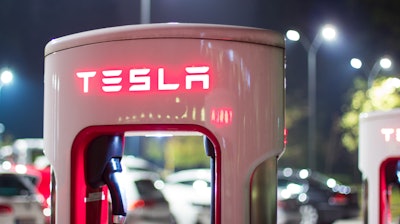 iStock
Electric vehicle pioneer Tesla this week filed lawsuits against former employees alleging they stole proprietary information and provided it to competing startup automakers.

A complaint filed Wednesday, according to Bloomberg, said former Tesla warehouse managers allegedly gave trade secrets to fellow Silicon Valley company Zoox.

One day later, the report noted, a separate suit accused a former engineer on Tesla's Autopilot driving system of uploading company files to a personal account before quitting and joining China's XMotors.

Wednesday's lawsuit involved four workers at Tesla parts facilities in the Bay Area and Pennsylvania, who Tesla alleged forwarded confidential information to their personal email accounts in violation of their employment contracts.

The information, the lawsuit added, allowed Zoox to effectively bypass the years-long process of building an automotive warehouse and inventory network after the workers joined the autonomous driving startup.

The latter complaint said Autopilot engineer Guangzhi Cao placed hundreds of thousands of related files and directories, as well as copies of source code, on a personal cloud account. Company attorneys said the information compromised "a crown jewel" of the company's intellectual property.

XMotors is not a party in the lawsuit. Zoox, which was named in Wednesday's complaint, declined to comment to Bloomberg.