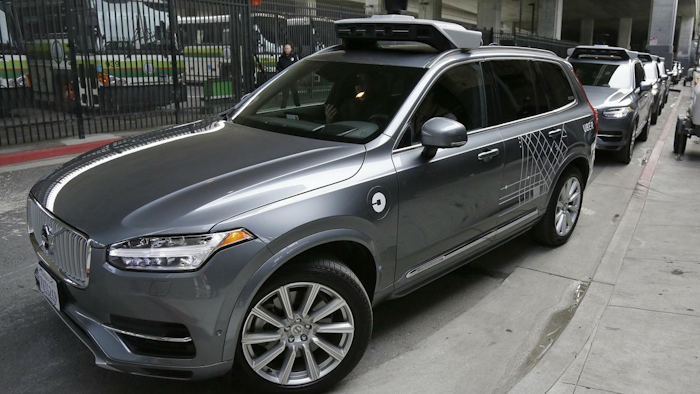 AP Photo/Eric Risberg
The auto industry's shift to electric and autonomous vehicles is expected to make the current shortage of highly skilled workers considerably worse in coming years, a new report suggests.

The analysis, conducted by Boston Consulting Group and Detroit Mobility Lab, projected that the proliferation of electric vehicle systems, autonomous technologies and connected infrastructure could create more than 100,000 jobs for skilled workers by 2030.

Of that total, 30,000 positions would require engineers with computer-related degrees — a total that could be six times the number of those graduates over that span. Those jobs, analysts added, would require "tinkerers" — or engineers with knowledge of math and physics as well as machine learning, data science and robotics.

The report noted that other rapidly evolving industries are already struggling with attracting and retaining skilled workers. The forecast could also be pushed beyond 30,000 jobs if other transportation technologies — such as self-driving trucks and automated drones — are factored in.

"Companies cannot delay defining what their workforce needs will be for the next few years so they can begin to plan accordingly," Boston Consulting Group senior partner Xavier Mosquet said in a statement. "Those that delay could find it difficult to compete."

The report noted that several automakers and components manufacturers are already adjusting to a changing transportation environment by locating in the tech hubs likely to churn out the highest numbers of new engineers. General Motors acquired Silicon Valley startup Cruise Automation in 2016, while parts maker Aptiv runs a lab in Boston.

The remaining jobs likely to be generated by a growing domestic "mobility industry," analysts said, included mechanics, safety drivers and remote support and maintenance staff. Some auto industry workers, the report conceded, could see technology eliminate their existing jobs and require them to go through additional training.

The report was based on BCG and DML projections that 20 percent of vehicles would feature hybrid or plug-in electric powertrains by 2030, and 10 percent of vehicles would feature autonomous or semi-autonomous technologies.