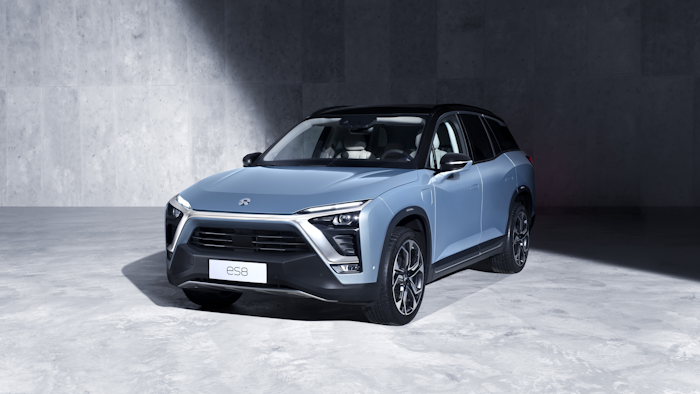 NIO
Tesla's recent struggles appear to be weighing down potential rivals, as well, in the wake of a disappointing stock debut from a Chinese electric vehicle startup.

NIO raised $1 billion in its initial public offering, but its debut stock price of $6.26 per share fell just above the bottom of its target range. The company had reportedly hoped to raise $1.8 billion from the IPO.

Reuters reported that Tesla — beset by ongoing losses, production problems and, most recently, erratic behavior from CEO Elon Musk — hurt investors' perceptions of the industry as a whole.

NIO was formed four years ago as NextEV with backing from Chinese tech giants, and introduced an electric SUV last year that, at $65,000, costs about half what a comparable Tesla Model X would run in China. The company largely focuses on automotive systems and power systems and leaves final manufacturing to Chinese automaker Anhui Jianghui.

In addition to industry-wide skepticism, however, CNN noted that NIO faces stiff competition from other electric startups in China. The company also disclosed in a July filing that out of 17,000 customer orders for its debut SUV, fewer than 500 were delivered.