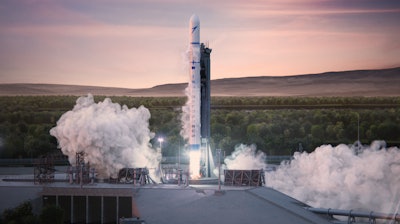 Isar Aerospace
European launch service company Isar Aerospace and U.S.-based Spaceflight, a global launch services provider, announced they have signed a multi-launch services agreement. Under the agreement, Spaceflight secured one dedicated launch in 2026 to a sun-synchronous orbit taking off from Andøya, Norway and an option to add an additional dedicated launch to occur in 2025.
Spaceflight has more than a decade of launch and in-space transportation services expertise, successfully delivering more than 450 spacecraft across 55 launches, including both rideshare and dedicated launches. The company provides a host of launch and mission management services, from security capacity to providing comprehensive integration and logistics services. In addition, the company executed the launch of five next-gen Sherpa® orbital transfer vehicles which successfully carried more than 50 customer payloads, including cubesats, microsats and hosted payloads, to their desired orbits.
The agreement underlines the trust and growing global interest in Isar Aerospace's flexible launch service solutions as the company expands into the U.S. market. Spectrum, Isar Aerospace's completely in-house developed two-stage launch vehicle, can deliver up to 1,000 kilograms to low Earth orbit (LEO) and up to 700 kilograms to sun-synchronous orbit (SSO). The vehicle design and testing are progressing well, and the company is working towards the first test flight of Spectrum, which is planned for 2023. Since its founding in 2018, Isar Aerospace has raised private funding of more than $180 million and attracted both international commercial and institutional customers.
Private commercial launch services stemming from Europe not only create a real alternative in the current international market environment but become an essential part of meeting the growing international demand in the future.