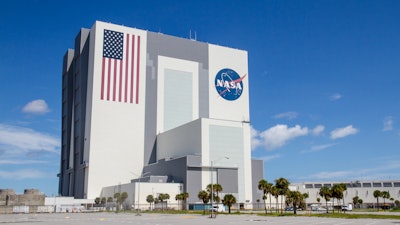 iStock
A top NASA official who abruptly resigned last month may have improperly helped Boeing's bid for the agency's lunar-lander contracts.
The Wall Street Journal, citing unnamed sources familiar with the matter, reports that NASA's inspector general is investigating communications between Boeing officials and Doug Loverro, who departed as head of the agency's human expiration effort after just six months.
Loverro particularly led the agency's Artemis program to return astronauts to the moon in coming years. The probe centers on allegations that he provided Boeing with "unusual guidance" that could have given the company an unfair advantage in the bidding process.
The investigation is also reportedly looking into a second company, and officials are still attempting to determine what information was passed along and whether it was intended to improperly aid its recipients.
NASA declined to elaborate on Loverro's decision to resign in late May, but in a message to NASA staff, he wrote that he took a risk that he believed was "necessary to fulfill our mission," and that, "It is clear that I made a mistake in that choice," according to the Journal.
NASA awarded the lander contracts — likely to be worth billions — to SpaceX, Blue Origin and Dynetics in late April; sources told the paper that Boeing was eliminated from the competition due to "unrelated" cost and technical reasons.