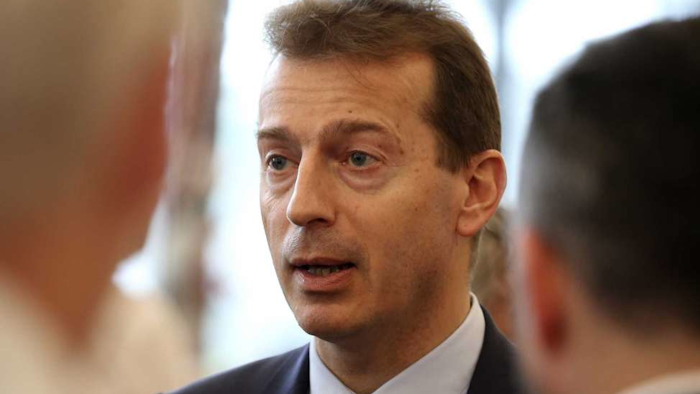 AP Photo/Frederic Scheiber
The chief executive of European aerospace giant Airbus warned its workforce that without significant action — potentially including more job cuts — the company's very survival was in doubt amid the coronavirus crisis.
"The survival of Airbus is in question if we don't act now," Guillaume Faury wrote in a letter to his roughly 135,000 employees on Friday, the Guardian reports.
Airbus slashed aircraft production and furloughed thousands of workers in response to the pandemic, which ground air travel to a near-standstill. But the letter warned that the company continues "bleeding cash at an unprecedented speed." Faury wrote that Airbus is waiting to see the scope of the damage to aircraft demand, but that all options — including "more far-reaching measures" — were on the table.
In the meantime, the company reportedly received increased lines of credit from banks and explored government assistance and loan programs.
Analysts have warned that the outbreak would hurt the aviation sector well into next year, if not longer. Faury said earlier this month that the industry as a whole is likely to "look different after this COVID-19 crisis."