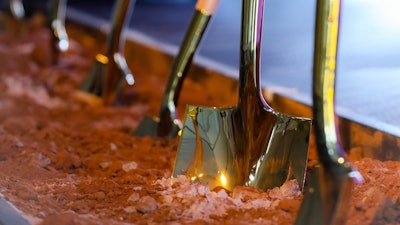 Lockheed Martin
Lockheed Martin will establish a new facility in Courtland, Alabama and make it the central location for Hypersonic Strike Work.
The new plant will be used for assembly, integration and testing of hypersonics programs. The company also plans to locate the management and engineering workforce for many of these programs in Huntsville, which is about an hour east.
The Courtland expansion will include two new buildings as well as 72 new jobs to Courtland and 200 new jobs to Huntsville over the next three years.
Lockheed Martin has a strong partnership with the state of Alabama that dates back several decades and includes research and development on rockets and space launch vehicles, tactical missiles, space exploration and air and missile defense targets.
The company employs more than 2,000 people in Alabama.
Hypersonic Strike capabilities have been identified by the U.S. government as a critical capability that must be addressed in support of the U.S. National Security Strategy.
Lockheed Martin has partnerships with the U.S. Air Force, U.S. Army, U.S. Navy, and DARPA on programs to meet the need for hypersonic capabilities.