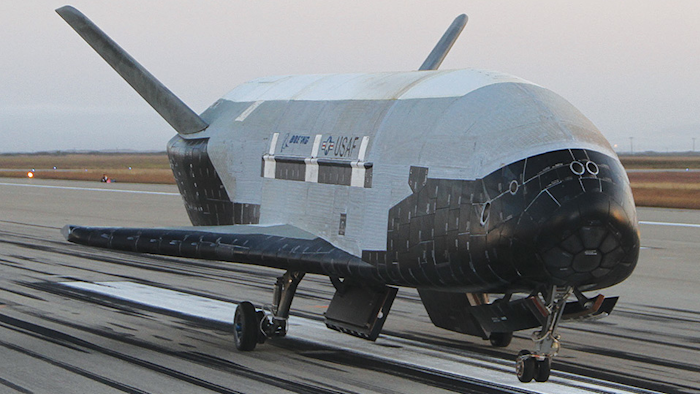 Boeing
An unmanned Air Force spacecraft broke its own flight record this week by spending 719 days in continuous orbit — with no end in sight.

The X-37B's current mission, its fifth since 2010, began in September of 2017.

The small, Boeing-built aircraft is noteworthy for both its marathon missions and for the secretive nature of its work. Pentagon officials speak about the program's flight technologies and on-orbit experiments only in vague terms.

Air Force Spokesman Maj. William A. Russell told The Washington Post in a statement that the program is testing "advanced guidance, navigation and control, thermal protection systems, avionics, high temperature structures and seals, conformal reusable insulation, lightweight electromechanical flight systems, advanced propulsion systems, advanced materials and autonomous orbital flight, reentry and landing."

The Post suggested that the mission's path through satellite-crowded Low Earth orbit could provide clues into its implications for surveillance and navigation technologies. The paper, citing a report from Air and Space, said the X-37B's thrusters and propellant enable it to make precise movements while consuming minimal fuel — allowing it to stay aloft for years on end.

The current mission will wrap up, Russell told CNN, when its objectives are completed.