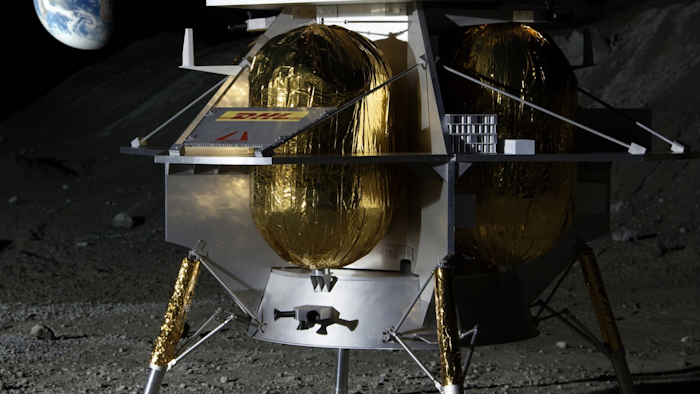 Astrobotic via NASA
NASA recently awarded more than $250 million in contracts to three companies to deliver scientific payloads to the lunar surface over the next two years.

The space agency said the contracts — allotted to Astrobotic, Intuitive Machines and Orbit Beyond — will represent its return to the Moon for the first time in decades and a major step toward sending astronauts to its surface in 2024 under the first phase of its Artemis program.

"Next year, our initial science and technology research will be on the lunar surface, which will help support sending the first woman and the next man to the Moon in five years," NASA Administrator Jim Bridenstine said in the announcement. "Investing in these commercial landing services also is another strong step to build a commercial space economy beyond low-Earth orbit."

Astrobotic, which was spun out of Carnegie Mellon University in Pittsburgh more than a decade ago, proposed sending as many as 14 payloads to the Lacus Mortis crater by July 2021 and was awarded $79.5 million. Intuitive Machines, based in Houston, received $77 million for its proposal, also through the summer of 2021, to send up to five payloads to a dark spot known as Oceanus Procellarum.

The largest contract, for $97 million, went to New Jersey's Orbit Beyond, which hopes to ship as many as four payloads to the Mare Imbrium lava plain by next September.

NASA plans to decide which payloads will fly by the end of this summer.

"There is a tremendous amount of science about and from the Moon that we can accomplish through increased access to the cislunar ecosystem," OrbitBeyond Chief Science Officer Jon Morse said in a statement. "This is a huge opportunity to expand humanity's presence beyond low-Earth orbit, and science can lead the way towards identifying the in-situ resources needed to sustain a long-term presence and gaining a better understanding of our place in the cosmos."

The missions will conduct scientific investigations and demonstrate advanced systems on the lunar surface, potentially including precision navigation systems, lander positioning, lunar radiation measurements and astronaut activity assessments. NASA officials said the findings would help prepare for astronauts to return to the Moon and, eventually, to explore Mars.

The three companies to receive contracts were among nine selected for NASA's Commercial Lunar Payload Services late last year. The agency invited all nine to participate in additional bids as the program develops.