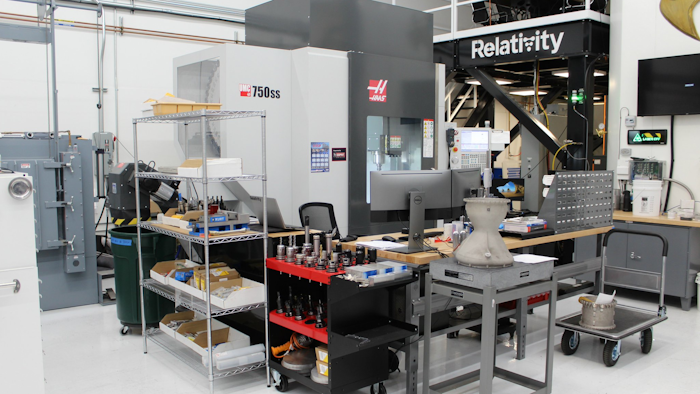 Relativity (Twitter)
Aerospace startup Relativity will provide launch services to satellite company Telesat in what officials called the first deal of its kind for a venture-backed startup firm.

Under the contract announced Friday, Telesat will launch communications satellites for its Low Earth Orbit constellation using Relativity's Terran 1 rockets. The startup plans to conduct its first orbital test launch of the rocket by the end of next year, but officials said additive manufacturing, machine learning and robotics technologies will allow it to produce a rocket comprised of only about 1,000 parts in just 60 days.

Conventional rockets, the company added, require complex, costly manufacturing processes that can take 18 months and feature 100 times more components.

Relativity officials said the technology would also improve launch lead times and reduce costs per launch. Terms of the deal were not disclosed.

"We are thrilled to partner with Telesat, a renowned industry leader, and support launches for their innovative LEO constellation with our adaptable and completely 3D printed Terran 1 rocket," Relativity CEO Tim Ellis said in a statement.

Telesat is planning to launch its constellation of satellites into orbit just more than 600 miles above the earth's surface, where they would integrate with terrestrial networks to provide high-speed connections around the world.