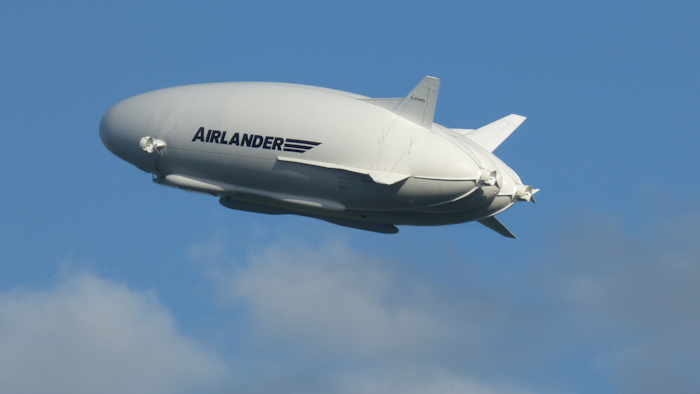 Hybrid Air Vehicles
A U.K. company hoping to repopularize the airship believes its prototype design is ready to head into production.

The Guardian reports that Hybrid Air Vehicles decided against rebuilding the prototype of its Airlander 10 and will instead shift toward the first batch of its massive airships for commercial customers.

"The prototype served its purpose as the world's first full-sized hybrid aircraft, providing us with the data we needed to move forward from prototype to production-standard," CEO Stephen McGlennan told The Guardian. "As a result, we do not plan to fly the prototype aircraft again."

Airships, prevalent in the early days of human flight, fell out of favor as larger airplanes and jetliners took over the skies generations ago. Numerous companies in recent years, however, argued a new generation of airships could offer unique logistical and environmental advantages, from a lower carbon footprint to quieter flights to the ability to land and take off from just about anywhere.

HAV was established in 2007, and the first Airlander test for the U.S. Army — which was interested in its potential surveillance capabilities — was held five years later. The military cancelled that program, but HAV conducted additional test flights with an eye on the civilian market in subsequent years.

The Guardian noted that the latter two of six test flights each saw safety incidents: a crash, with no casualties, in 2016 and a deflated hull that injured a woman in 2017. The 2017 incident resulted in a 20 million pound insurance claim that HAV directors determined should be spent on production.

The publication noted that the airship was previously cleared by U.K. aviation officials and that HAV hopes the new Airlander 10s will take to the skies in the early 2020s.

"Look for many, many Airlanders flying again, ready to be delivered to customers and used around the world," McGlennan said.