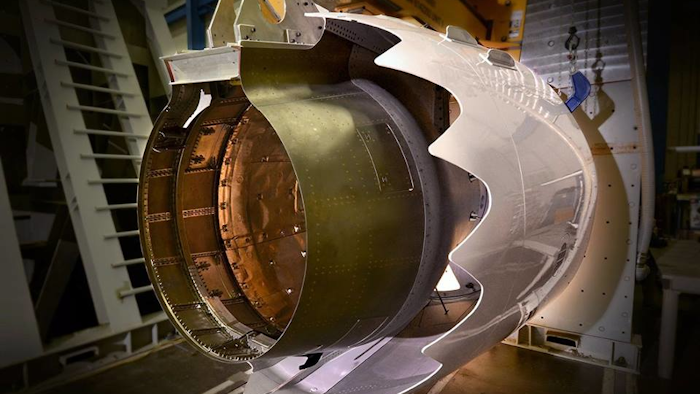 Spirit AeroSystems Inc. (Facebook)
Spirit AeroSystems this month announced plans to add some 1,650 new jobs in coming years amid expansions at two of its manufacturing facilities.
The company, which produces structures for both commercial and defense aircraft, said 1,400 of the new positions would be added at its headquarters in Wichita, Kan. Most will be hourly manufacturing workers, including those in sheet-metal assembly, composite mechanics and CNC machining.
The Wichita facility is currently in the midst of an expansion announced last year. A new digital logistics center is scheduled to open in early 2019.
The company also said its plant in Tulsa, Okla., would see $80 million in capital projects and 250 new jobs over the next three years. Spirit officials said that expansion would add fuselage production and assembly work and ease capacity issues throughout its manufacturing facilities — including for work on Boeing's 737 jets in Wichita.
Construction in Tulsa will begin next year. Full production is expected by the end of 2021, but additional upgrades in equipment, tooling and facilities will continue through the following year.
"The aerospace market is growing as never before, and for us that means we continue to need even more highly skilled people," Tom Gentile, Spirit's president and CEO, said in a statement.