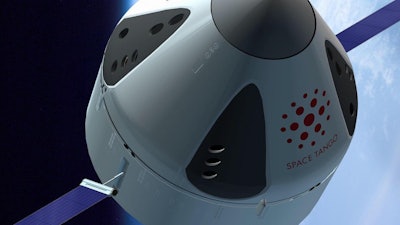 Space Tango (Instagram)
A Kentucky spaceflight startup on Thursday announced its intentions to launch an autonomous manufacturing platform into orbit.

Space Tango said the ST-42 would allow for scalable manufacturing of high-value products, such as medical or electronic devices, in "the unique environment of microgravity."

The company believes the environment of low Earth orbit will establish new frontiers for innovation in healthcare and technology. The ST-42's fully autonomous, robotic capabilities — along with an increasingly competitive spaceflight launch sector — would make the venture economically viable by its targeted launch date in the middle of the next decade.

Twyman Clements, the company's president and CEO, said the project would build on Space Tango's existing work aboard the International Space Station and "create a new category of capabilities for LEO commercialization in the space economy."

The company's early modules will be focus on technology applications and materials production, but it plans to adhere to FDA manufacturing regulations to enable future work on biomedical research and patient therapeutics.

Space Tango's autonomous manufacturing capabilities, officials said, could also impact a variety of additional industries.

"Our experienced team has crafted not only a vision for the future of manufacturing in space but procedures, partnerships and tangible plans for executing ST-42," Clements said in the announcement.