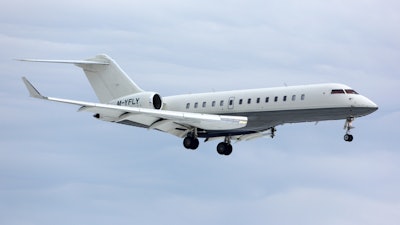 iStock
Canadian plane and train maker Bombardier Inc. said Thursday it will shed 5,000 jobs and sell off two units as part of a five-year plan to rein in costs, focus on rail and business jets, and reduce debt.
About 2,500 Bombardier workers will be laid off in Quebec and 500 in Ontario while about 2,000 cuts will be overseas.
The Montreal-based company said will sell its Q400 turboprop aircraft program to a subsidiary of Longview Aviation Capital Corp. for about US$300 million. The Montreal-based company also announced the sale of its flight training business to CAE Inc. for about US$645 million.
The announcement comes after mass layoffs over the past three years, with about 14,500 positions cut around the world in the aerospace and railway divisions.
Bombardier shares tumbled by more than 24 per cent to $2.41 in trading on the Toronto Stock Exchange due to concerns over cash flow.
"With the measures announced, we are confident that we will be able to reach our goals in 2020," chief executive Alain Bellemare's said of his plan to reduce debt.
Last year Bombardier sold a majority stake in its C Series passenger jet business to European aerospace giant Airbus for no cost. Montreal-based Bombardier had dreamed of capturing half the global market for 100-to 149-seat planes.
Karl Moore, an aviation expert at Montreal's McGill University, said the layoffs and selloffs will allow Bombardier to shift away from regional jets and shrink its debt.
"The transportation side and business jets are clearly the central focus of Bombardier going forward," Moore said.