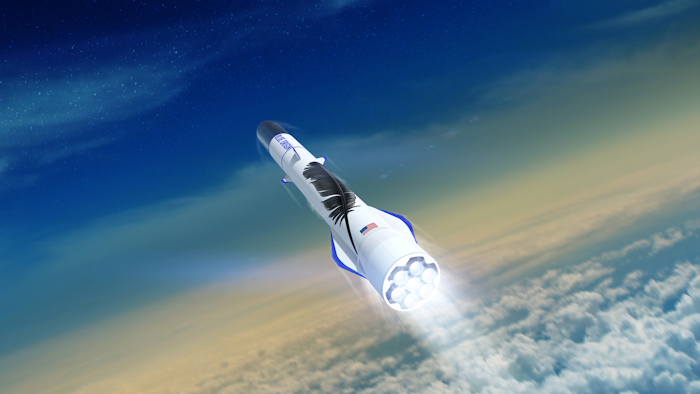 Blue Origin
Jeff Bezos' private spaceflight company reportedly hopes to double its workforce in an effort to keep its forthcoming rocket on schedule.

Blue Origin has already doubled its workforce to more than 1,500 employees since early 2016, sources familiar with the matter told Reuters, and Bezos — the Amazon founder and world's wealthiest person — has invested heavily in recent years to develop its highly touted heavy-launch rocket.

Nonetheless, the project, named New Glenn, appears in jeopardy of falling behind its launch target of 2020 as the private spaceflight race continues to accelerate.

Reuters reported the rocket remains in the final stages of the design phase, and that the company is only beginning the process of developing model components to undergo extensive tests.

New Glenn, like the Falcon Heavy from Elon Musk's rival spaceflight company SpaceX, would feature a reusable booster — considered crucial to lowering the overall costs of space travel.

Although Blue Origin lags behind SpaceX, increased demand for satellite launches should enable the company and other rivals to grab a piece of the spaceflight market in coming years. Blue Origin, for example, has signed a contract with French satellite operator Eutelsat.

Reuters reports the agreement is structured to ensure Blue Origin would not pay penalties even if it misses its launch goal. A Eutelsat official told the publication he is optimistic its satellites will be able to launch aboard Blue Origin rockets by the end of the 2021-2022 contract window.