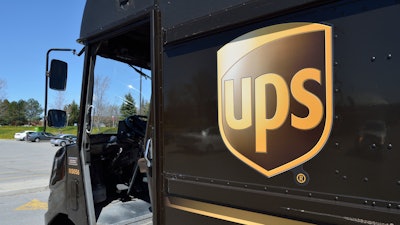 DETROIT (AP) — UPS says it will soon start using electric delivery trucks that cost the same as conventional diesel- or gas-fueled ones. The company has been developing the trucks with Ohio-based truck maker Workhorse Group, Inc. for four years. Electric trucks are usually more expensive because of battery costs.
UPS says it will deploy 50 of the trucks by the end of this year in Atlanta, Los Angeles and Dallas. It expects that fleet to grow next year. The trucks have a range of 100 miles between charges.
UPS wants 25 percent of its global fleet to be alternative fuel vehicles by 2020. It's already using 300 electric trucks in Europe and the U.S. It added three Daimler eCanter electric trucks to its fleet last fall and recently ordered 125 electric semi trucks from Tesla, Inc.